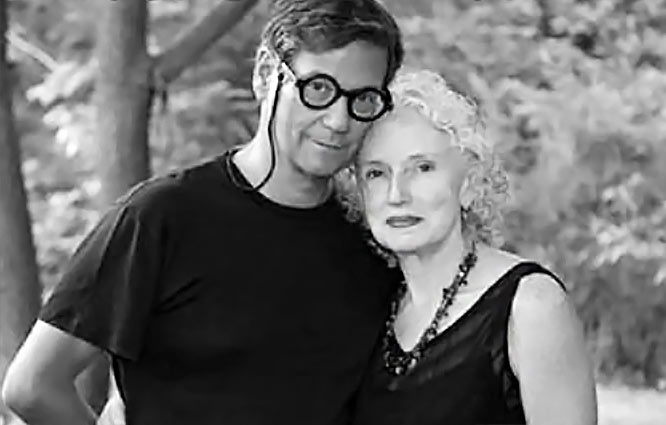 Kathy Brew and Roberto Guerra worked together on arts and social issue documentaries for over 15 years with a particular focus on representing the vision and contributions of creative people to larger audiences. The work explores the interface between art and reality, and in how artists respond to issues of our times.
Penetration and Transparency , a multiple-channel installation created in collaboration with artist Mierle Ukeles, about the Fresh Kills landfill that was presented at Snug Harbor Cultural Center on Staten Island, among other venues
Beauty Behind Bars , about a Peruvian women's prison where a beauty contest takes place each year amidst the backdrop of the international war on drugs.
Short films on Chinese contemporary artists, part of the Observer Observed series for The Joy of Giving Something, Inc. Wang Qingsong, Lin Tianmiao & Wang Gongxin, Danwen Xing
Guerra and Brew also independently produced segments for Public Television, WNET's City Arts and Egg, and received two Emmy awards for Outstanding Fine Arts Programming.
Prior to working together, they each have an extensive background in filmmaking.
Roberto Guerra
Roberto Guerra's previous films include portraits of artists and profiles of international personalities in the worlds of design and fashion. The films have always been characterized by a sense of involvement and intimacy with the subjects and by a depth of cultural sub-text.
Some of the titles include:
Frida Kahlo
Oskar Kokoschka
Hans Haacke
Seventy Five Years of Cinema (as seen through the eyes of Henri Langlois)
Chanel, Chanel
The Story of Fashion (a three-hour series on twentieth century fashion)
The Beauty Queens (a three-hour series profiling Helena Rubinstein, Elizabeth Arden and Estee Lauder)
By Design (a six-part series profiling Karl Lagerfeld, Elliott Erwitt, Lella and Massimo Vignelli, Milton Glaser, Benjamin and Jane Thompson, and Richard Sapper)


The films are international in scope and of timeless significance. Over thirty films have been broadcast by major networks in over thirty-five countries, including ABC Australia, TV Ontario Canada, Antenne 2 France, ZDF Germany, RAI TV 2 Italy, Channel Four UK, PBS, A&E, BRAVO, The Learning Channel, USA. The films have also been featured in international film festivals in New York, Edinburgh, London, Cannes, Montreal, and Los Angeles, as well as at major museums and other venues, such as the Metropolitan Museum of Art and the Museum of Modern Art in New York, the United Nations, Harvard University, and in the film museums of Paris, Berlin, Munich, Frankfurt, Rome, and Tokyo. The films have also successfully penetrated the home video market, and have been critically acclaimed in both the Arts and TV pages of major international magazines and newspapers.

Kathy Brew
Kathy Brew's experience spans experimental work to independent documentaries and public television productions. She has worked for public television on both the west and east coasts in the U.S. –WNET/Channel Thirteen in NYC and KQED/Channel 9 in San Francisco. Ms. Brew has worked over the years with several other artists/producers on a range of media projects, including:
Regret to Inform, a documentary about widows of the Vietnam War that won awards at the 1999 Sundance Film Festival and the Independent Feature Project's American Spirit Awards, as well as having been nominated for a 1999 Oscar in the documentary category.
Rabbit in the Moon, a documentary about Japanese-American internment during World War II, another award-winning film at the 1999 Sundance Film Festival, which aired on POV in 1999 and won a national Emmy.
The most recent piece, Following the Thread, about indigenous weaving communities in Peru's Sacred Valley, was filmed with Roberto Guerra but edited after his death on a Fulbright Scholar grant, and has had public and virtual screenings and won several awards.
It's also available on Kanopy: https://www.kanopy.com/de/product/12574118
Photo credit (individual portraits): Lonnie Graham